Physicians
Elevate COVID-19 care with the CoVisa™ IgG Test, an ELISA-based antibody test available from Arbor Vita
Contact Us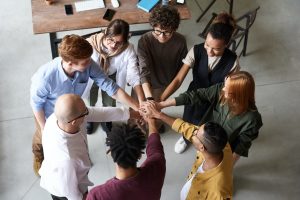 Individuals
Inquire about how to purchase a COVID-19 antibody test
Contact Us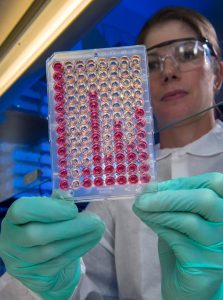 Laboratories
Learn how to become validated to process the innovative CoVisa™ IgG Test
Contact Us
COVID-19 Antibodies
The CoVisa™ IgG Test is an ELISA-based test for antibodies associated with the novel coronavirus disease (COVID-19). The IgG antibody is a protein the body produces in the later stages of infection. This protein may remain in the body for months and possibly years after a person has recovered.
Antibody testing helps determine if an individual has been previously infected. It can provide more understanding of the virus, including how long antibodies stay in the body and if they provide immunity. This can contribute to the development of treatments and vaccines, and facilitate informed public policy for the sustained reopening of communities.
The lab-based serology blood test was developed for the detection of the antibody, IgG, that identifies if an individual has contracted COVID-19. It enables widely available ELISA systems to add capacity to the high-quality closed testing platforms currently in place and allows health systems and government authorities to expand access. More frontline labs have the opportunity to step forward at the community level.
Arbor Vita is making the test available to all CLIA-certified laboratories authorized to perform high-complexity testing. Arbor Vita produces all elements of the tests within its ISO 13485 certified U.S. facilities.
CoVisa™ IgG Test
The CoVisa™ IgG Test is an Enzyme-Linked Immunosorbent Assay (ELISA) intended for qualitative detection of IgG antibodies to SARS-CoV-2 in human serum and plasma (EDTA-tested).
The CoVisa™ IgG Test has not been cleared or approved by the U.S. Food and Drug Administration (FDA). Arbor Vita Corporation has notified the FDA of its intent to manufacture and distribute the CoVisa™ IgG Test, and the FDA has acknowledged this intent. Arbor Vita is currently pending Emergency Use Authorization (EUA) under Section 564(b)(1) of the Federal Food, Drug and Cosmetic (FD&C) Act, 21 U.S.C. § 360bbb-3(b)(1).
Report Adverse Events, including problems with test performance or results, to MedWatch by submitting FDA Form 3500 online or by calling 1-800-FDA-1088.
Available by prescription only.